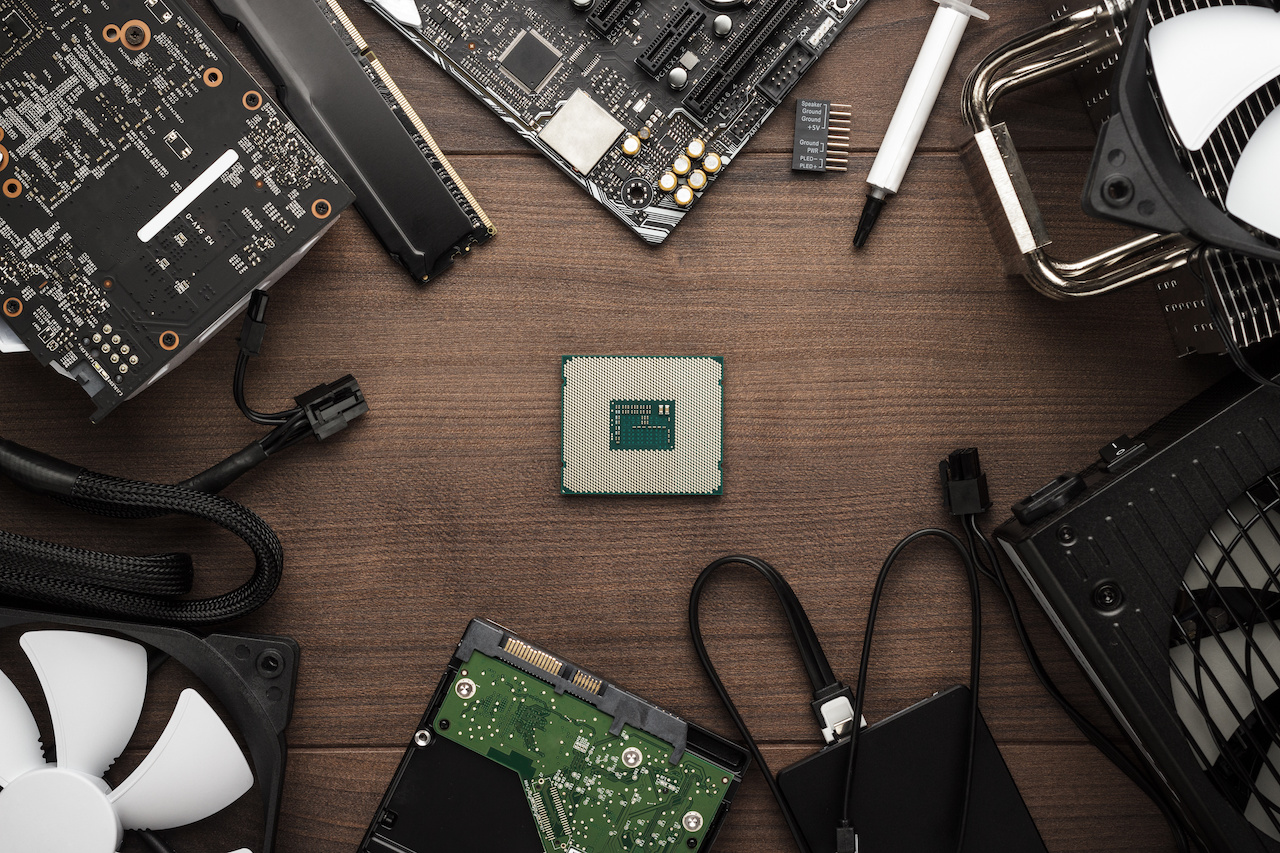 When it comes to refurbishing technology, not every device is equal. Pristine devices in factory sealed units can be sold at or just below market price while old, damaged technology is often salvaged for parts. Whatever stage your device is in, Norris Technologies has developed a comprehensive grading scale to gauge the value and usability of your tech. 
1. Grade A
Computers
A Grade A computer or notepad will be as close to a brand new device as possible. To receive an A grade, your computer must be free of any signs of wear and tear. In addition to interior function, the device cannot have any discoloration, sticker residue, scratches, or nicks anywhere on the laptop. 
iPads or Tablets
At Norris Technologies, we only accept the best when it comes to pre-owned Grade A iPads. In order to qualify for a top score for your tablet, the device must be in a factory sealed or brand new unit. Grade A tablets and iPads are only accepted in the original packaging, in mint condition, and completely unused. 
2. Grade B
Computers
The next step down from Grade A is our Grade B scale. In regards to computers or notepads, Grade B varies depending on if the device is plastic or LCD based. A Grade B plastic device would show minor signs of normal wear and tear, light scuffs or scratches, and minimal discoloration. Grade B for LCD devices is very similar with the allowance for minor defects and scratches. However, any LCD device can have no screen spots to qualify for a B score. 
iPads or Tablets
Just like our computer grading scale, we judge tablets and iPads separately based on plastic or LCD use. For LCD tablets, there should be little to no signs of use and no visible scratches, spots, or discoloration. For plastic tablets, we ask that there be a minimal amount of usage and no imperfections on the back cover, corners, or ports. In the case of B level tablets, a well taken care of unit should have no problem making the grade. 
3. Grade C
Computers
For both LCD and plastic Grade C computers, it should be obvious that it is a used device. A Grade C device will show signs of excessive wear including deep scrapes, cracks in the plastic and screen spots that obstruct the screen view. Other examples of Grade C damage includes permanent written marks or sticker residue, missing pieces of the structure, and excessive scratches on the device. 
iPads or Tablets
Tablet devices that are marked as Grade C will show obvious signs of use, but not to the level of a Grade C computer. For LCD tablets, a C Grade would be given if there are deep scratches, hairline scratches on 25% to 50% of the screen, or screen spots affecting visibility. The standard for plastic devices is the same as LCD but also allows for small dents or bends, minor corner damage, pitting, and paint chipping on the exterior of the device. 
4. Grade D
Computers
When considering Grade D computers, these devices are often in need of major repairs. Some examples of what would qualify as a Grade D device would be major dents, scratches, gouges, missing or cracked plastic, or excessive scratches on LCDs. Unlike iPads or tablets, a D Grade is the lowest grade you can receive from Norris Technologies for your computer or notepad device. 
iPads or Tablets
A Grade D tablet device is one that shows heavy signs of previous use. Your device may qualify for a D Grade if it is bent or crinkled, has heavy discoloration, or missing buttons. The state of the screen also plays a large factor in determining the grade of a tablet. If a screen has hairline scratches on over 50% of the screen face, large screen spots affecting visibility, or lines on the screen, it could be marked for a D Grade. 
5. Grade E
iPads or Tablets
Grade E is reserved only for iPads or tablets in severe condition. Very heavy signs of usage such as large screen spots, cracked screens, or broken ports can quickly put your device in the E range for usability. Other factors such as the severity of scratches, discoloration, and dents can affect your tablet's score and bring it down to an E Grade.
Let Norris Technologies Evaluate Your Tech
If you find yourself questioning if your device is a Grade A or E, let the professionals be the judge. At Norris Technologies, our team of seasoned specialists is highly skilled in electronic asset disposal and recycling services. We guarantee to judge every device with absolute integrity to guarantee you get your money's worth. Call us today or visit our solutions page to see what Norris Technologies can do for you.