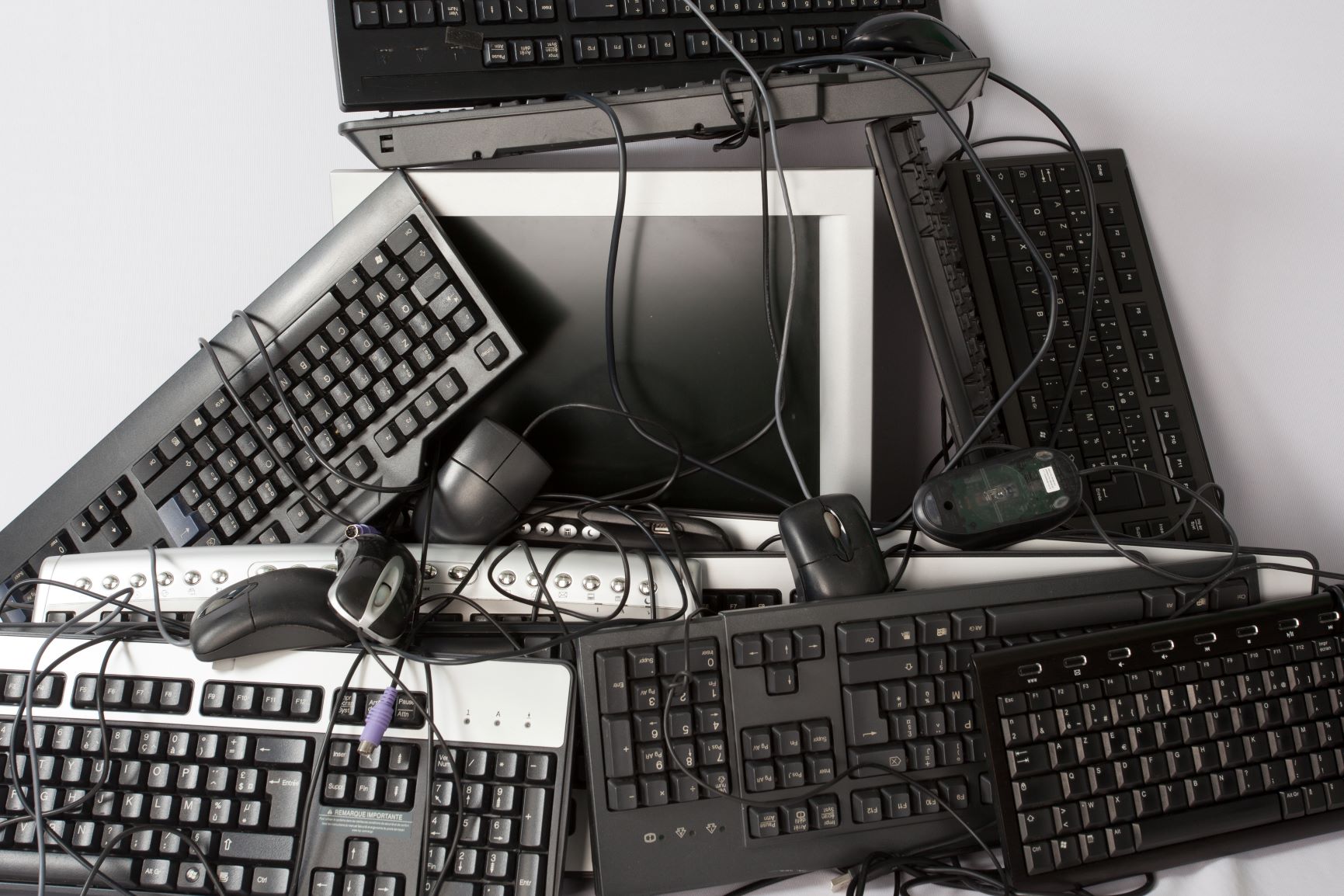 Keeping up with the times has never been more important than it is today. Technology is advancing at lightning speed and businesses need to stay up to date to stay competitive. When it's time to replace old monitors with shiny new tech, some businesses may opt to simply throw newly replaced appliances in the dumpster and let the landfill take over. Fortunately, there is a much better option. Recycling your tech is a smart, ethical, and easy process that every business should practice when they update their systems. While there are countless benefits, here are 3 key reasons why you should be recycling your old technology. 
Preserve Natural Resources
While your computer may be out of date, the materials inside still have a long life ahead of them. Metals and glass harvested from old monitors or hard drives can be repurposed into new appliances. Utilizing recycled materials can help decrease the need to collect brand new natural resources. Rather than letting these valuable materials rot away in a landfill, consider recycling and help conserve resources while reducing waste. 
Uplift Your Community
Access to technology and the internet is no longer optional. Whether it's in a classroom, office, or home, nearly every aspect of society has some kind of online component. The need for access is increasing and prices for items like laptops and monitors are surging, too. Because not everyone can afford to buy a device fresh off the factory line, many consumers turn to high-quality refurbished devices as an alternative. Recycling your computer can help give purchase options to everyone from low-income families to schools on a tight budget. Turning recycled tech into refurbished devices can provide invaluable resources to those who need it while remaining affordable and environmentally responsible. 
Help The Environment
One of the most important benefits of recycling technology is the environmental benefit. Many tech devices such as batteries or circuit boards contain hazardous materials that can harm human and animal life in the surrounding area. Dumping your tech in a landfill allows dangerous components like mercury, lead, and cadmium to sit and cause potential damage that could last for years to come. Recycling your technology reduces the stress of toxic materials in landfills and reduces the negative impacts of electronic waste. 
What Can I Do?
While tech recycling may sound intimidating, it's never been easier. Companies that specialize in electronic recycling are committed to handling your devices in the safest way possible while leaving a minimal environmental footprint. Contact the professionals at Norris Technologies today to learn how we can take your old devices off of your hands while giving you peace of mind.